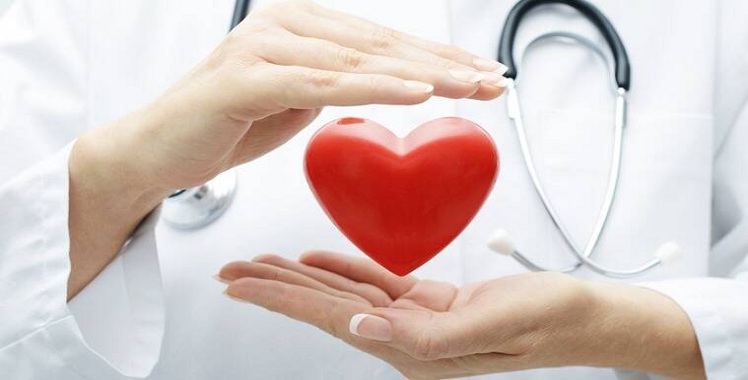 Finding the Best Heart Surgeon in Lucknow for a bypass surgery
14-Aug-2022
Heart bypass surgery is carried out by cardiac surgeons, often known as cardiothoracic surgeons. You should only trust a highly skilled Cardiac Surgeon in Lucknow to undertake cardiac bypass surgery, also known as coronary artery bypass graft (CABG) surgery.
How can you locate the Best Heart Surgeon in Lucknow for you?
You need to seek out for a Best Heart Surgeon in Lucknow who:
1. Has board certification and is an expert in cardiac bypass surgery
2. Possesses knowledge of treating persons with your particular illness
3. Practises at a hospital noted for their successful heart bypass surgery or overall cardiac surgery
4. Complies with your insurance
5. You feel at ease speaking with them, and they completely address your inquiries.
Finding the finest surgeon to do your heart bypass surgery can be done in the following five phases.
1. Ask Around
Make a list of potential Cardiac Surgeon in Lucknow to start and search for surgeons who conduct heart bypass surgery.
You may see patient ratings online for a Cardiac Surgeon in Lucknow, which might help you predict how you might feel about the doctor. Patients rate the doctor and his or her practice.
2. Research Experience and Credentials
Investigate the credentials and experience of the Cardiac Surgeon in Lucknow. Choose Best Heart Surgeon in Lucknow, who regularly does heart bypass and is board qualified in thoracic, cardiothoracic, or cardiovascular surgery. A surgeon is better equipped to predict and avoid difficulties the more experience he or she has managing your condition or doing heart bypass.
Verify the surgeon's good standing with other organisations and that there are no prior malpractice claims or disciplinary measures against him or her.
3. Evaluate medical facility performance
A group of highly qualified and experienced medical personnel is necessary for heart surgeons. For this reason, you must also take into account the standard of cardiac surgery and care provided by the hospital where the Cardiac Surgeon in Lucknow works.
Finding a Cardiac Surgeon in Lucknow, that conducts CABG surgery better than expected (5 stars on google ratings) is ideal. The Best Heart Surgeon in Lucknow will treat and admit patients to hospital.
Find out whether the surgeon also practises at another hospital if the one you're at has poor quality. Otherwise, look for a surgeon who works at a facility that will provide you with the greatest results.
4. Speak with the surgeon
Call the offices of each Cardiac Surgeon in Lucknow on your shortlist as you do so to request a consultation appointment so you can meet and speak with the surgeon.
Ask the surgeon following questions
1. Do you usually see patients that have the same problems like me?
2. How many heart bypass procedures have you carried out recently?
3. What outcomes do you typically observe?
4. Do you want to share any results data?
5. How frequently would you experience post-operative complications?
6. What steps do you take to prevent difficulties or address them once they arise?
5. Calculate the Benefit of Your Insurance
It makes sense to get insurance coverage. You must select a Cardiac Surgeon in Lucknow who is covered by your plan if you want to maximise your insurance benefits and minimise your out-of-pocket expenses for your procedure.
But bear in mind that a surgeon does not necessarily become a high-quality surgeon just because one accepts your insurance. To seek the Best Heart Surgeon in Lucknow the competence and experience of the doctor must still be taken into account.
Conclusion
One of the most common causes of heart attacks is the buildup of plaque in the arteries. If you or someone you know has a history of heart disease, it is important to find the best Lucknow heart surgeon who can perform bypass surgery or angioplasty to help prevent future heart attacks. Dr. Jigar K Shah is the best heart surgeon in Lucknow. He has vast experience. He has helped people from all walks of life. He is well-known for his meticulous work and also for his immense knowledge.