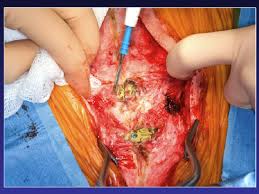 REDO CARDIAC SURGERIES
Redo or re-operative heart surgery is becoming much more common as patients live longer as a result of an initial heart surgery. Redo heart surgery is recommended to improve your quality of life by helping the heart to function more efficiently.
Conditions such as an aneurysm and atherosclerosis are progressive diseases that usually aggravate over time and require constant management to avoid complications and death. Apart from this, surgery may be repeated to repair a flaw in the reconstruction method or replace a degenerated or dysfunctional prosthetic valve.
Cardiac surgery requiring resternotomy (so-called 'redo' surgery) is technically difficult and carries a higher operative risk than a first-time operation. The particular problems are well recognised and include difficulty with access to the heart (due to adhesions, scarring, fibrosis or calcification around the operative site) making dissection and suture placement difficult, prolonged operation times and increased postoperative mortality and morbidity.
Our Spectrum
Heart valve repair (aortic and mitral)
Bypass surgery
Aneurysm (bulging of blood vessels) repairs
Prosthetic mitral valve endocarditis or thrombosis